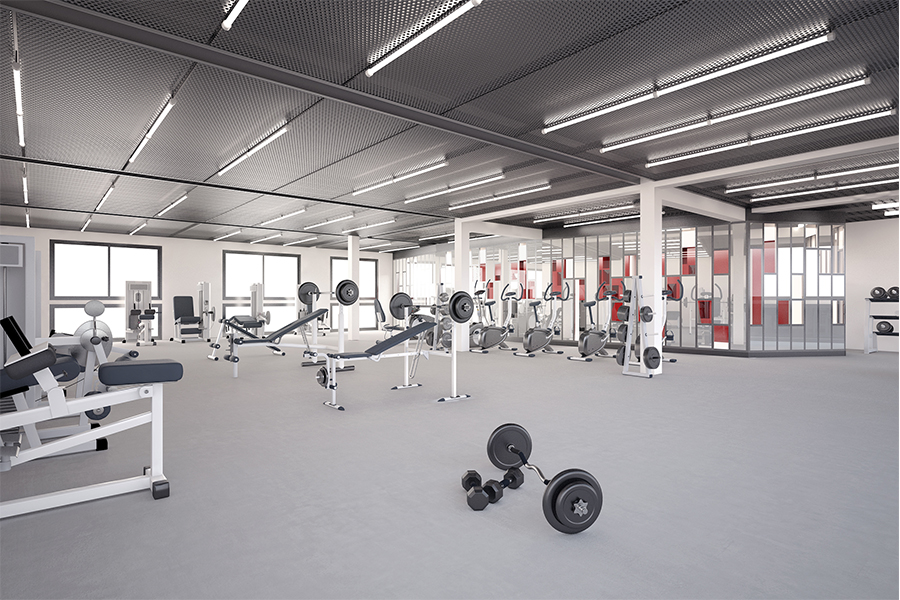 Exquisite Corpse

Exquisite Corpse is a fitness lounge whose name and spatial experience references "cadavre exquis" a method of collecting words and images by different people on a single folded piece of paper to create a deconstructed anatomy.
The interior design of Exquisite Corpse spatializes this composition to create a filtered set-up between its two functions: exercising and resting. One of the main elements of this gym is a wall made of an irregular grid of glass and mirrors that creates a distorted medium separating the viewer from the other side.
This architectural element acts as a disruption to the otherwise orthogonal gym, both in form and function. On one hand, the irregular shape of the wall breaches the existing system of the gym. On another, it materializes the space's function, the pursuit of "another" body. In this case, the wall's grid can create moments where a viewer's head is juxtaposed on a body of another person on the other side through the interplay of glass and mirrors.
While admitting the voyeuristic nature of a fitness center, this design adds a layer of reflectivity on exercise as an practice of "becoming".


Axonometric view of the gym
Ground Floor Plan